The journey from specification to installation
We recently worked on a fabulous project, providing the final touch to our client's significant transformation and restoration of a beautiful character property in Berkshire.
The property has a separate spacious and airy flint & brick-built garage with a large double sized opening and a staircase from the ground floor to a large room in the eaves that the client wanted the flexibility to use as a games room or gym.
Critical requirements were for a door with maximum insulation, security and safety – and ideally an integrated pedestrian door.
In addition they required a wooden motorised double door that would be sympathetic to the architectural design of the main house and that would match the colour & design of their black, shaker style panelled front door.
The very exacting nature of these requirements ensured that Silvelox was the manufacturer of choice. In our opinion Silvelox are unquestionably the world's finest garage doors, high-end, bespoke and pure luxury items – built in Italy with quality and precision for over 60 years.
We have worked with the Silvelox team in Italy for over 15 years and were able to explore a number of different options with them, developing alternative designs and drawings to match their specifications.
The match to the already installed front door was critical, so this was included in the final drawings: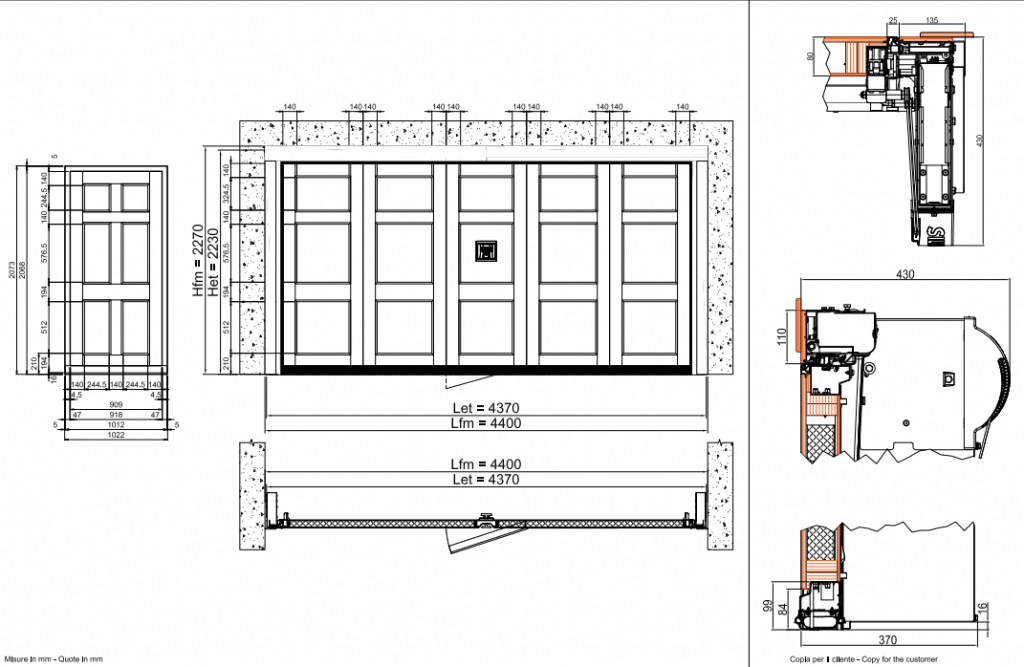 We went through a number of iterations with the client and they finally settled on a Silvelox Secur BIG design with a concealed pedestrian door in the centre.
Here it is on the day we installed it: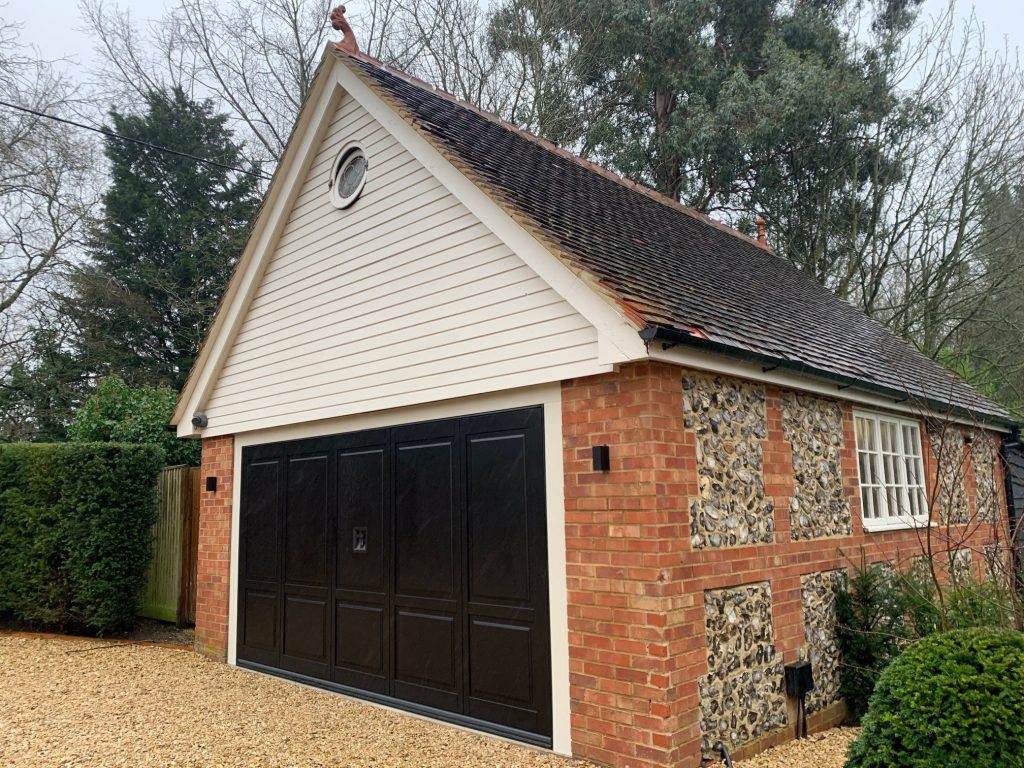 Silvelox Secur garage doors are:
Trackless, insulated timber garage doors which combine beautiful design with robust security features.
They have a unique counterbalance operation with built-in weights – for smooth and easy operation without springs or ceiling tracks for a sleek & elegant interior.
Available to a maximum width of 5.97M and 3.48M height.
Each door is specifically produced to your requirements, and a wide range of designs, models, finishes, woods and colour.
Talk to us on 01525 404 220 or email us at blacklock@doorsandsecurity.co.uk